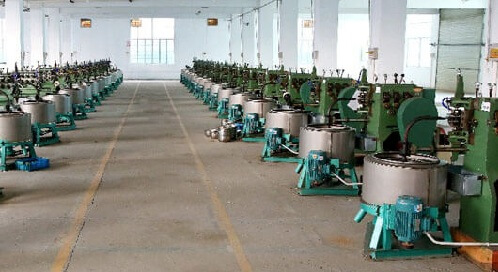 workshop
Dongguan FlexGlory Machinery Accessories.,Ltd is a leading supplier of cable protection conduit and machinery parts worldwide. The business scope of FlexGlory mainly includes flexible cable conduit, flexible metal conduit, plastic flexible conduit, split loom tubing, PVC coated flexible conduit, liquid tight flexible conduit, conduit fittings, conduit connectors, cable glands, heat shrink tubing, other wiring accessories etc. The material of products cover polyvinyl chlorid(PVC), polyethylene(PE), polypropylene(PP), nylon(PA), rubber, galvanized steel, stainless steel, brass etc.
Our products are widely used in CNC machines, engineering machines, automation equipments, automotive wiring harness, port equipments, electronic appliances and other industries of cable protection. In addition to competitive price, we have perfect after-sales system and technical support. FlexGlory are honor to cooperate with customer for product testing according to needs.
We diligently to treat every inquiries and orders, strictly follow the production process, management and supervision. Based on the "not the biggest, but for the best" business philosophy. FlexGlory strives to provide customers with high quality products and service.
"Your brand, our vision", Let's learn and grow together.
Donguan FlexGlory Machinery Accessories Co., Ltd
Tel: 0086-769-22022018
Fax: 0086-769-22022030
Website: https://www.flexconduit.com/
Address: B building, No.80 Hongfu West Road, Nancheng District, Dongguan City, Guangdong province, P.R.China, 523000
Contact Person: Mr. Sailor Huang(sales manager)
Email: sailor@flexconduit.com
Mobile/Whatsapp: 0086-13592794198
QQ/Wechat: 563058876