What are cable glands ?
What Are Cable Glands ?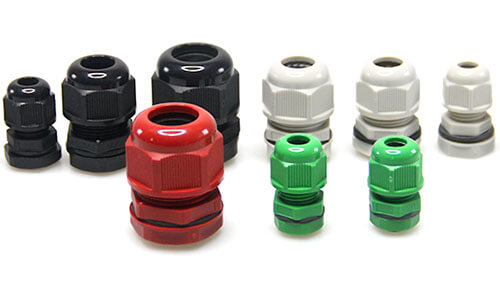 cable glands
Cable glands are circular mechanical cable entry fittings that fix electrical cable and wires entering a motor, enclosure, machine or generator. Cable glands are the universal replacement for expensive wire loom or metal conduit.
Cable glands are made by a variety of materials. Different materials make they have different properties when use in terrible situation. Some of the most common material used are: PVC, nylon(reinforced polaymide), brass, stainless steel, cooper etc.
Choosing the right cable gland depends on the type of cable used and the diameter of that cable. Common questions when selecting a cable gland are: What material cable gland is required for this project? What types of thread size and length are needed on the male end of the gland? Do the cable glands need to be waterproof, fireproof, EMC, explosion-proof etc.
Some of the strong benefits of cable glands are:
1) Environmental protection from dust and moisture from the enclosure
2) Provide a holding force to limit pull out resistance
3) In Hazardous areas- maintain a level of protection on the attached equipment
4) Firestop, explosion proof, EMI or RFI shielding, and pre-terminated cable accommodation
To learn more about cable glands, or want to order cable glands. Please feel free to contact us. We can help to determine the size, material and sealing method for the cable glands needed for your specific project.